CARF Accreditation
CARF Accreditation importance continues to grow among addiction treatment providers.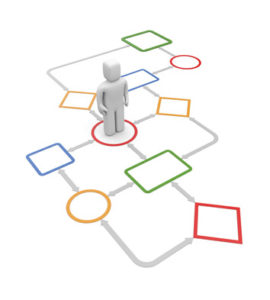 As health care reform continues its sweeping changes in service delivery systems the strategic importance of organizations becoming certified by the Commission on Accreditation of Health Care Organizations (CARF) has increased. CARF Accreditation is a worldwide accrediting organization and has been developed  to assure continuous quality improvement is one of the key components of all health care organizations it surveys. Over the years these standards  have been refined and improved to the point where they have significantly improved overall health nationally. Often organizations face many disruptive internal forces in realigning their facilities with complex and confusing accreditation standards. Addressing the myriad of policies and understanding the full intent of the standards can be daunting.
Maintaining state licensing standards while trying to implement the accreditation standards, can frequently cause organizations unnecessary delays in achieving accreditation. Entertaining the idea of CARF Accreditation for the first time can be exciting, stressful, and often both. Very often there's a measure of urgency for a various reasons, including renewed demands of 3rd party payers, expectations of referral sources and increased governmental demands for quality improvement. Many times, administrators are under pressure from a variety of interest groups to have their operations become nationally accredited.
Should we hire a consultant for CARF accreditation? 
These questions are the most commonly asked and for good reason!  You should expect professional consultants to offer the organization only what is needed to achieve a three year CARF Accreditation.  If you are a fairly sophisticated organization in operation for many years, you will likely need less help than a newer or less experienced organization.  We like to establish what your actual needs are right up front and then plan to give you that assistance in a timely and cost-effective manner.  We also do not "nickle and dime" you.  In other words, when you have a question, you call us and we don't charge you for that!  Because we want you to understand  the process and to be effective at it.  After all, if we can't help you get accredited, we won't be in business long.  Satisfied customers are essential to survival.  The ACG Group's goal is to achieve a three year accreditation while saving you as much money as possible.
We hear from organizations all the time who feel they hired consultants to help them become accredited and "what they mostly did was read the standards to us", "our consultants could not give us examples of materials etc which would have been most helpful". Often times clients have told us "We discovered after the fact that our consultants had not really done the actual work of ever actually writing standards because they were executives with no operations experience."   ACG Group members expects to give our clients lots of examples and ideas, as well as preparing the necessary documents when requested.  The ACG's team members that will be working with are the actual staff who have been directly responsible for the accreditation of their own facilities and who have years of experience as CARF surveyors.  Our chief survey consultant has been with CARF as a surveyor since 1986!  The ACG Group Team members are equally skilled and experienced in administrative and clinical operations including the related standards.
ACG Group can minimize your consulting fees
To begin with, we believe in using technology to maintain a high paced accrediting process while keeping expenses down!  We will do a lot of our work with you using SKYPE.  That includes orienting you to the standards, training etc- all using SKYPE or web-based technology to save on travel expenses which, as you know can be very costly.  We will give you names of our satisfied customers who have used us and been the recipients of our SKYPE-based services and you can hear for yourselves how they found it to be. Our work plan will be designed with your budget uppermost in our minds.  And we won't deviate from our agreed-upon plan unless you approve or want to change it. Our hourly rates and daily per diem rates are likely some of the lowest you will find for highly qualified CARF consultants.