Managing Accreditation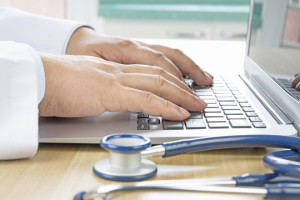 CARF Accreditation is a worldwide accrediting organization and has been built to assure continuous improvement is one of the key components of all health care organizations it surveys. Over the years CARF Standards have been continuously refined to the point where the standards have improved the quality of behavioral health services nationally.
Entertaining the idea of CARF Accreditation for the first time can be exciting, stressful, and often both. Very often there's a measure of urgency for a various reasons, including renewed demands of 3rd party payers, expectations of referral sources and increased governmental demands for quality improvement. Many times, administrators are under pressure from a variety of community interest groups who are lobbying for their operations national accreditation.
Taking a little extra time for the planning, organization and team building ensures the organization's survey process will be able to proceed in a logical, orderly and timely way. It is important to keep in mind the closer facilities can organize their policies and procedures to the CARF Standards manual the easier it will be to spot any missing information. Our ACG Group recommends organizations consider taking the extra time to walk through a mock survey, since the training and education gained by staff can become invaluable when experiencing an actual survey. The great part about pre-planning the organizations accreditation are the potential savings in time, money and frustrations down the road.
When considering a mock survey there are several possibilities to consider, including having an experienced consultant on-site to assist with this effort. An important question is how comfortable you and your team are with the basic accreditation process itself? Consider for a minute, whether you feel comfortable enough with creating adequate responses to CARF's policies, procedures, and comparative clinical outcome studies. Important considerations include the specific steps the operation has taken in developing continuous quality improvement within the organization along with appropriately documenting all performance outcome management reports and operational plans. Another consideration is how well the operation's safety program is functioning, including documentation of supporting manuals and records reflecting a six (6) months track record prior to accreditation.
Although appearing elementary, it is critically important all policies and procedures reflect good workflow by reviewing all content to assure there are no conflicts with accreditation standards. This means the content information the team has developed has some level of assurance both the clinical and administrative operations' clinical "Best Practices" are in maintained. A common problem is content can often be changed without full consideration of potentially negative effects on CARF compliance. It is recommended any proposed changes to organization policies undergo a rigorous peer review process to assure content is fully approved through a quality improvement process. Bottom line, is in managing CARF Accreditation managers should always have a series of checks and balances in place to assure all content to the CARF Manuals is maintained in a pristine, dated format. But making sense of some of the more complicated standards associated with CARF doesn't exactly hurt either. Finally, If your organization wants the security of knowing more about some of these basics without wasting time then feel free to call us @ the Addictions Consulting Group with your questions.
 When creating organizational policies to be published it is important to fully utilize the CARF Accreditation manual wherever possible.
For more information Read More…