CARF FAQ's Continued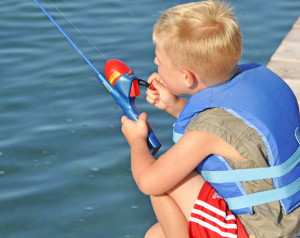 7. Can you identify the advance data submission time lines -that the Commission on Rehabilitation Standards (CARF) requires for the accrediting process to move forward?
The Resource Specialist at the CARF home office will ask you when you would like to have a survey [within a three month period]. Once you indicate what month you prefer, they will send you the formal application and indicate the time by which they must receive it back. It is a good idea to ask the Resource Specialist at the time of your initial call, what the required time frames for submission of an application.
8. Please explain in detail the various accreditation decisions possible with all accreditation surveys?

A. Three Year Accreditation – While there are a variety of possible accreditation decisions the most ideal one is having the organization achieve a Three Year Accreditation. This means the facility has demonstrated substantial conformance with the national CARF Standards.
B. One Year Accreditation – Although the organization may have demonstrated conformance in many areas there still may be numbers of deficiencies that must be addressed. Benefit of the doubt is given to the organization when the services provided benefit persons served and the operation has demonstrated it protects their "health, welfare and safety needs".
C. Provisional Accreditation – A provisional accreditation is awarded after a one year accreditation period when a facility is still unable meet substantial compliance required for a three year accreditation but has been able to show progress towards meeting national standards criteria. This provisional status lasts for a period of a year at which time it must meet the three year criteria which requires substantial documentation in all areas.
D. Non-Accreditation – The Organization is unable to meet several areas of the Standards and also falls below expectations in the health and safety areas.
 9. What are the standard time frames for organizations undertaking their first Survey?
Planning a year in advance of the first national survey should be considered a reasonable expectation. However, there can be a host of reasons why an organization may need to speed-up their accreditation process.
Where time plays a major consideration in the accrediting process, consulting organizations such as the Addictions Consulting Group (ACG) can often play a crucial role in successfully meeting these critical fast- track deadlines.
CARF recommends the following time lines:
1) Twelve Months prior to the Survey – Programs will need to identify the correct CARF Standards manual they want to be accreditation under as well as contacting a "CARF resource specialist" to assist them. Often important to the level of success is the appointment of key Staff to an internal CARF Standards Compliance Committee (CSCC) in preparation to the actual survey. Through regular meetings this Committee should have the authority for recommending any policy /procedural and systems changes to administration as each chapter of the Standards Manual is reviewed.
2) The most ideal time to consider bringing on a Consultant is at the front end of the process to ensure the organization's internal CARF Standards Compliance Committee stays on track. Getting bogged down trying to interpret some of the more complex standards is often an internal problem that can frequently slow down the accrediting process.
3) Nine Months prior to the survey – By this time line the pre-survey should have been completed. All deficiencies/ lack of compliance to CARF standards should now have been identified concurrent with the development an action plan for improvement.
4) Six Months before the survey – By this date the presurvey must be completed and submitted to CARF. All documentation on quality improvement standards must now be underway since this is what the CARF Survey team will review when they are on-site.
5) 3 – 4 Months before the survey – This is an intensive portion of the operational readiness which assures all systems, policies and procedures and documentation is functioning according to Standards. All policies should be in final form with the manuals now ready for Staff review. All key Staff involved in the survey should now have a full working knowledge of their section of the policies and procedures manuals.
6) One Month before the survey – organizations should expect a written notice from CARF regarding specific dates for the upcoming survey.
10. What is the real value to my organization in becoming a CARF Accredited Facility?
For most mainstream addiction treatment organizations the adoption of National Accreditation Standards has produced significant benefits. The pace of change within the healthcare industry has essentially mandated health providers document the quality of services provided through a process of ongoing performance monitoring. Demands from third party insurers, consumers and government laws are requiring treatment providers improve their current delivery systems.
1) In many parts of United States and Canada payer groups are now requiring treatment providers have some form of national accreditation in order to be eligible for reimbursement.
2) As many States make the move to contracted managed care services one of the expectations is that State providers will all have to meet a common set of nationally approved standards in order to receive payment.
3) On a federal level the Affordable Care Act is clear that greater integration with mainstream health services will now become a requirement for all mental health and addiction treatment providers. To achieve this goal all Behavioral Health providers will have to prove they can meet a common set of standards such.
4) As managed care entities continue developing their performance monitoring activities, treatment providers will have continuous systems improvement measures built into their programs. CARF Standards are particularly helpful because they encourage an ongoing commitment process for clinical program improvements within the organization.
5) It has been well documented that improvements to present long standing legacy delivery systems in the majority of cases has resulted in insignificant financial improvements.
6) As part of the CARF Standards is the development of a Strategic Plan is one that has long term positive benefits to the organizations' marketing and financial growth.
7) One of the benefits of accreditation has been the formalized development of a management quality improvement process that provides long term benefits to strengthening and broadening clinical services.
11. Why does CARF Accreditation place so much emphasis on compliance with the Health and Safety Standards section?
Emphasis on CARF's Health and Safety Standards is one of ensuring the safety of everyone within the health care facility. Because of the importance placed on health care almost everyone, including government officials, consumers, staff, special interest groups and insurers have gotten involved in the debate over patient safety. In many ways one of the key reasons for the CARF Accreditation Standards was need to address the safety concerns of both patients and Staff.
1) One major element is the emphasis of CARF Standards on promoting a system of reporting and analysis when safety problems both large and small occur.
2) Measures which are implemented to resolve identified problems receive regular review to ensure preventive solutions are implemented
3) Through the use of systems analysis preventive measures and plans can be put in place to ensure potential problems can be addressed before they become serious issues.
4) Oftentimes when an institution implements a rigorous, committed health and safety program their insurance carriers are willing to provide insurance rate discounts.
5) When accidents happen within an institutional setting the first line of defense for potential lawsuits is determining whether the organization has had an effective safety program in place.
12. What importance does CARF place upon Leadership and what are the expectations of people in senior leadership positions?
The national survey team will review the personnel files of your senior leaders and will want to see evidence that senior managers hold both appropriate academic credentials as well as experience. The Aspire/leadership standards are very important and surveyors will interview leaders to determine whether they are familiar with the standards and how they implement them operationally. Well trained and experienced management assures CARF the organization is on solid ground and can be expected to be sustained long-term.
13. What level of importance does the process of Strategic Planning play in the CARF Accreditation?
One of the key functions of management is strategic planning that addresses the organizations future. Your plan will be carefully reviewed against the standards.
14. Identify some the key elements of the CARF Manual's section on Health and Safety and tell us how much emphasis we should place on this area?
The lengthy chapter of the CARF manual on Health and Safety is an indication of just how important this area is viewed by CARF. You should spend considerable time and energy on these standards—they often determine the difference between a three year and one year accreditation and if there is considerable non-compliance in these standards, a non-accreditation will be issued.
15. What is a Technology Plan and how can we best build one?
CARF standards refer in a number of chapters, to "written plans" and technology is one of these. Accessibility and Risk Management are additional standards requiring written plans as well as some others. The written plan should address all of the elements contained in the standards. This is where the Addictions Consulting Group (ACG) can be enormously useful to you. By assisting in the development of the facility Goals & Objectives, Health and Safety Plans, Training and Technology Plans; behavioral health treatment organizations can "fast track" their national accreditation.
16. Rights of Persons served is another major criteria for accreditation, please detail how best to approach this subject to show how we respect the people we serve?
There is no more critical set of standards than these! CARF must be assured that your consumers are safe, respected, and well treated. Be sure you post your statement of rights around the facility and make it easy for clients, family members and others to make a complaint if they wish. This means having complaint forms posted in visual locations and policies that reflect timely and thorough attention to complaints. Clearly, the environment in which treatment takes place reflects how clients are cared for and clean, inviting rooms send the right message.
17. What are other tips can you give us to make the survey more successful?
Try to provide surveyors with a large, dedicated working area and have your manuals, materials in that work space. In other words, make it easy for surveyors to find the documents they will need to review. It is most helpful if your policy manuals are written, organized and numbered similar to the CARF standards manual. Water available is also very nice! Be prepared to find and bring materials to the surveyors they may be having difficulty locating. This saves time and is a real help. You can reasonably expect that there will be no surprises at your exit conference. Surveyors should share any less than optimum ratings as they go and give you the opportunity to locate material or show them what you believe to be information that meets the standards.