CARF Considerations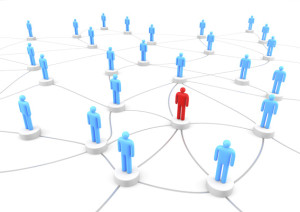 Entertaining the idea of CARF Accreditation for the first time can be exciting, stressful, and frequently both. Very often there's a measure of urgency for a variety reasons, including renewed demands of 3rd party payers, expectations of referral sources and increased governmental demands for quality improvement. Many times, administrators are under pressure from a consumer interest groups to have their operations become nationally accredited. Things to keep in mind to successfully navigate CARF Accreditation successfully include:
The first goal in the CARF Accreditation process – should be to fully understand the intent of the standards. To this end, ACG can be helpful in conducting an inventory of your existing policies and practices, to identify gaps (where they exist) and determine where new policies and practices will be necessary.  This process necessarily involves  the task of assembling all materials from the four corners of the organization, including: all policies, procedures, operating manuals and forms .
Secondly, for CARF implementation it is important to identify the key staff – responsible for accreditation early in the process  since they are critical for implementing the CARF Standards within the operation. These staff will need an orientation to the intent of the CARF standards in order to assist line-staff with "doing business the CARF way".  You may be surprised to discover that many of the procedures your organization is currently using, can fit within the CARF standards.  CARF is not prescriptive.  
 Taking a little extra time before a CARF Project begins for planning, organization, orientation and team building – ensures the whole accrediting  process will be able to proceed in a logical, orderly and timely way. It is important to keep in mind the closer  policies are organized to the CARF Standards Manual, the easier it will be to spot any missing information in the organization's policies and procedures.  The ACG Group team can help facilitate the development of an operations policies and procedures.Whether you write the new policies and operating manuals, or we write them for you, they must reflect your daily practices.
Written Plans required – In some cases, organizations will want our assistance with samples of plans and materials that meet the CARF standards.  For example, what does a Risk Management Plan look like?  What exactly is included in an Accessibility Plan?  CARF expects organizations to have a series of written plans in addition to organizational policies and ACG can assist you in this regard. If you are considering having a mock survey there are several low cost possibilities to consider, including having an experienced consultant to assist with the effort. An important question is how comfortable you and your team are with interpreting the basic accreditation process itself? It is entirely possible that at the conclusion of the development of your CARF and organizational materials and the on-going training being offered to managers and key staff, by ACG, a mock survey may or may not be necessary. You will be able to make this decision as we work together.
Finding long-term, successful CARF surveyors – who will work with you, and help you interpret the more complex, difficult areas in the standards is sometimes a challenge.
Health and Safety, Performance Measurement and Management Strategic Plans – are just two examples of areas that generally require considerable focus. Areas such as these may be somewhat new to your organization, are usually some of the first to be addressed to ensure the operations practices are in compliance with CARF standards. It is also important to know that documentation is occurring for the required six months prior to any survey from CARF.
Other problem areas can sometimes include items such as: appropriate interpretation of the complex clinical standards; assessments, treatment plans etc. Short-comings in these areas must be immediately addressed and clinical staff trained in new procedures to ensure the CARF survey results in a three year accreditation award.  Our experienced consultants know which of the CARF standards are most frequently missed by organizations new to accreditation and  we will spend the extra time needed to ensure they are not missed!
If you want the security of knowing more about the CARF basics, please feel free to call us with your questions @ the Addictions Consulting Group (406) 252-8147.