Integrated Services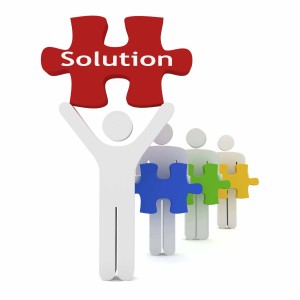 By most accounts, the decentralized health care system in the United States is broken. Whether the measure is cost, access, effectiveness or overall population health no one appears satisfied with our current service delivery system. And while the present system is already struggling to provide adequate care, new service demand requirements under the Affordable Care Act (ACA) are overwhelming many health providers'.
While many factors play into these problems, one of the major causes has been that medical and behavioral health services have historically operated as separate models of care. Each one traditionally has its own clinical programs, reimbursement methodologies and regulatory systems that have operated as silos. Complicating this process has been ongoing inconsistent styles of communications and collaboration between them.
More recently, four decades of research and development have led to much more promising health care delivery models based upon the bio-psycho-social approach to care. This bio-psycho-social service approach has the ability of increasing the collaboration between medical and behavioral health providers by serving common patients in a more integrated, coordinated and consistent approach to care. These models fall along a continuum ranging from simple cooperative information and referral arrangements between medical and behavioral providers, to fully integrated practices in which medical and behavioral providers are co-located in the same facility, consult regularly and routinely share record keeping, scheduling and billing procedures. A variety of government funded projects have shown these newly developed, integrated approaches to treatment are producing improved outcomes and reducing the costs of care.
While there are increasing numbers of integrated practice models operating within primary medical settings a few behavioral health providers are experimenting with service contracts to have medical practitioners to serve their patients. Because persons with mental health and addiction problems are often more accustomed to receiving care in behavioral health settings they present a range of different clinical challenges than a primary medical practice. To bridge this gap, behavioral health programs are now starting to integrate  their services with primary medical providers in order to function as full service health care systems.