Contact Us
The ACG Group provides a broad range of services to individuals and behavioral health facilities in both the United States and Canada.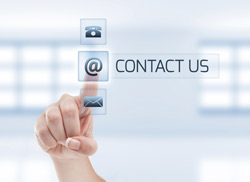 Our ACG team of professionals offers Commission on Accreditation of Rehabilitation Facilities (CARF) accreditation consulting, clinical policies and procedures, developing written plans, leadership development, national accreditation orientation, clinical staff training, strategic planning and technical assistance with electronic health records.
If you're thinking management assistance will take your business to exciting new places, keep in mind the right consulting firm partner many times defines future possibilities. Choose a partner as dynamic and committed as you are, or you're going nowhere fast. Because we have built, and operated multiple clinical delivery systems, we know how to design, develop and deploy successful addiction program solutions.
Elements that separate us from the competition include providing real answers to complex questions more efficiently and effectively by combining smarter designs and timely implementation. The real question is how can more staff within your organization be engaged to use our intelligence, experience, technology and goodwill for maximum success.
For immediate assistance, or further information please contact us at 1.406.252.8147  Your complete confidentiality is assured!