Strategic Thinking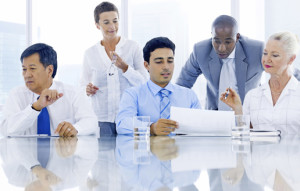 Strategically thinking about the future is the first step towards creating it, both for organizations and for individuals. Understanding industry trends can lead to a variety of outcomes and partly for that reason behavioral health organizations are often reluctant to envision the future. In order for this to happen organizations must consider how to effectively utilize strategic thinking.
In light of uncertain economic circumstances, " Hands On" strategic thinking provides top managers with the bedrock outline for creating long range plans and executing tactical decisions.
Emerging technologies, changing competitive landscapes, challenging reimbursement contracts, government policy changes and new customer demands are all factors to be strategically assessed when determining future directions.
The more you know the better you can manage. Today, an opportunity can appear one minute then in a twinkling of an eye it's gone. Management should be aware of the importance of timing and should be prepared to move quickly through a series of tough decisions in achieving their organizational objectives. We believe we can get our clients to move faster by knowing more than the competition.
If there's one question we have learned from the continuing evolution of the healthcare field and newly emerging competition is this: "by changing the questions and you can change the game". For many of us the old question often heard in the past was, "What business are you in"? During the Dot.Com era of the ninety's widespread business technology changes fostered the blurring of operational boundaries. The new question has become, "What is your Organizations business model"?
"By utilizing an understanding of the latest business models available healthcare entrepreneurs are redefining health delivery
For Strategic thinking to work – managers should clearly identify:  
What will our future competitive business model look like?

And why will this newest model succeed?

What are the fundamental issues necessary for business survival?

Have we really developed a comprehensive Strategic Plan linked to a set of practical action steps?

How well have we applied low-cost, digital technologies available?

Have our technologies improved our competitive performance?
We should never expect to do future business in the usual way we've done it in past years. The speed at which programs apply strategic thinking to daily operations is all about their ability to adapt quickly to changing business conditions.