Dr. Jim Guderjohn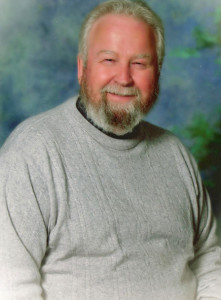 Dr. James A. Guderjohn, Psy. D. is a gifted and respected leader in the Behavioral Health Industry, with a career spanning more than 40 years. His practical insights and leadership principles of transparency, authenticity, and collaboration have brought wide approval and transformative change to the organizations he has managed.
Jim's educational background includes a Doctor of Psychology Degree, a Master of Science Degree in Addiction Studies and a B.A. Honors Degree in Psychology. His national leadership involvement with professional organizations has included Board Member status on: the American College of Addiction Treatment Administrators, Project Re-­entry, National Association of Addiction Treatment Programs, and the American Counseling Association. He is a CARF Surveyor with over 25 years of surveying experience.
In recent years Dr. Guderjohn has specialized in clinical assessments, co-occurring disorders, and addictions treatment. In addition to working with clients and families with addictions and multiple diagnoses, he brings to the team prior experience in alcohol and drug counseling, general adult and child psychotherapy, and psychodynamic psychotherapy consulting.  In both inpatient and outpatient settings, Jim has worked with clients who are talented and gifted young adults, survivors of trauma, formerly homeless youth, LGBT individuals, and the elderly.
Jim's passion for treatment is founded upon the belief that all individuals can recover, in fact his entire focus in the last decade has been one of providing practical solutions to the Management of Behavioral Health Services. Jim has maintained a solid 12-Step focus on spirituality as the foundation for treatment; these values have served as his core philosophy for Leadership in the Behavioral Health Field.
Perhaps Jim is best known nationally for his leadership services in various senior executive positions for many years managing multiple facilities in both Minnesota and Arizona. It was at these facilities where he successfully pioneered financially self-sustaining Residential Treatment services.