Drug Court Outcomes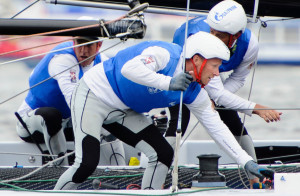 Drug Court Outcome reports address the effectiveness of the services being delivered. 
Survey questions ask, "How well are our drug court participants doing over time, as a result of the drug court experience".
In this evaluation component, there are quality indicators and benchmarks that include the use of the National Outcome Measures [NOMS] published by C-SAT and SAMSHA, some outcome measures recommended by the Commission on Accreditation of Rehabilitation Facilities and some measures recommended by the National Association of Drug Court Professionals [NADCP]. " 3
Drug court participants are administered a confidential survey at the time of induction and at periodic intervals including intervals post discharge from the drug court to determine whether there have been meaningful changes in behavior. The data collected are statistically tested to determine how individuals differ from one time [admission] to other times [six months, twelve months, eighteen months, etc.] This is a very robust form of outcome evaluation that yields important information for stakeholders.
Consumer Satisfaction
When consumers believe their needs are being met and have a positive relationship with service delivery staff, outcomes are significantly enhanced.3
The, ACG Group reports include consumer satisfaction data which permits both the drug court team and participants to understand what is positive and important to them and what is not. 
3 McLellan AT, Alterman A.L, Metzger et al," Similarity of Outcome Predictors Across Populations," Psychology, pg. 62 [1994]