Drug Court Performance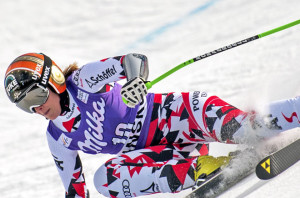 Drug Court performance evaluation has proven helpful to drug courts and the criminal justice system in general because it focuses on compliance with established goals, objectives, policies and procedures. As drug courts mature, the other components of the assessment of performance have become more meaningful in assisting the team to measure their delivery of drug court services. The stakes and expectations for drug courts are high: reduce recidivism, incarceration, reduce substance use and assure public safety – all are expected of drug courts who are expending scarce resources with public dollars.
 Drug Courts cannot presume to know whether they are achieving these national goals if they are not fully implementing all of the necessary components of an evaluation system that measures the overall performance effectiveness and access to services.
Evaluation of Drug Court Services consists of four major variables:
Process evaluations

Program evaluations

Outcome evaluations

Consumer satisfaction.
Program Evaluation
Program evaluation is at the core of a quality monitoring process in drug courts and consists of identifying key quality indicators through team consensus for which data will be collected and systematically monitored. These measures should include at a minimum, those aimed at the efficiency, and effectiveness of the overall operations of the Drug Court system.
Drug Court Performance Indicators
In selecting the indicators with the assistance of ACG Group, the Drug Court team members should ask themselves "what do we believe are the most important variables leading to quality, effective, drug court services.
Drug Court key Indicators:
The number of admissions during the quarter compared to previous quarter of current and past year
The number of clients completing all phases of the drug court
The average number of days spent in each phase of drug court
The number of discharges for the quarter and the status; complete, incomplete, elopements
Demographic variables that permit a profile of the drug court population [males, females, ages, race, etc.
Employment status
Housing Status
Average Length of stay of completers and of non-completers
In program recidivism
Rewards, Sanctions and ratios of the two
% positive drug tests and the drugs most commonly found positive.
And other variables were deemed significant as well. The data for this is contained within the electronic health record system Tx Plan Plus developed by ACG.
"When drug courts routinely review this kind of data and base program changes or corrective actions on the data, they frequently have experienced on average a 105% decrease in their recidivism rates."2
2 Carey Shannon, Ph.D. "Drug Court Top Ten Best Practices for Reducing Recidivism and Increasing Cost Savings." NPC Research, Atlanta Georgia www.NPC Research.