EHR's Improve Performance
There has been widespread agreement among the leadership at the Centers for Medicare and Medicaid Services (CMS) that it is important to assist health care service providers by adding investment incentives for them to build the infrastructure for quality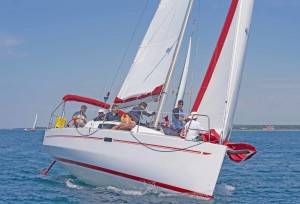 improvement. Electronic Health Records (EHRs) can facilitate measurement and improve organizational performance. Based on their experiences to date, there is a generalized concern expressed that most EHRs are far from including a comprehensive set of standardized data.
Essential in the further development of electronic Health records will be the ability to add data fields that can readily produce key information needed to support the construction of performance measures. Part of the problem of building useful data fields has been that most providers who are the customers for EHR's, are not demanding enough to require their EHRs be capable of generating continuous outcome reporting information.
Meaningful use requirements currently only require that EHR vendors build limited functionalities to support reporting from a select list of quality measures.With some legacy EHR systems there are design limitations in some software which prevent providers from utilizing their own data for performance monitoring, continuous quality improvement and improvement, and patient outcome reporting.  However, with the ACG Group's generation 3 behavioral health software, EHR delivery systems now have the ability of giving providers performance outcome reporting, plus alerts at the point of care on the patients' status with respect to given quality measures and allow providers to benchmark their performance on measures against their peers. The Office of the National Coordination for Health Information Technology (NCHI), is the lead federal agency responsible for meaningful use requirements, to make Electronic Health Records functionally more effective and to facilitate automated capture and reporting of quality measures.