Electronic Health Records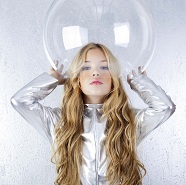 Electronic health records data alone can't give you vision. It can't see opportunities, ideas, or options. It can't help you see around problems and corners. Data can't even make you look smart. Unless you have the right set of data, processing capabilities and interpretive skills it is impossible to turn what you have into something you can actually use.
Do you want an Electronic Health Record (EHR) technology that knows software? Or one that knows your business and hears your concerns? At ACG we work with many partners, people with expertise in the health care industry and with these capabilities our Tx Plan+ software, gives you both real time information and advanced technology expertise. There are just too many technology changes happening today, for any treatment organization to have to go it alone.
ACG's TxPlan + is a powerful EHR patient treatment plan system that allows you to turn dumb data into smart information for patient care services. Our EHR data system can provide an  operational strategic advantage by providing real world solutions that do everything from building instantaneous patient treatment plans, real time insurance pre-certification of patient finances to third party billings and follow-up treatment plans. Information is cloud based assuring the ability of dynamically delivering encrypted, HIPAA compliant, information anywhere on the web.
Learn More About Electronic Health Records: