Documented Clinical Outcomes
Insurance-based reimbursement will become the primary source of funding for both behavioral and addictions treatment providers.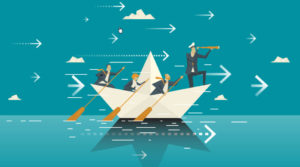 Essentials for change requires providers to have an updated electronic health record system with the ability to bill payers electronically. Real time performance data and the ability of providers to respond effectively to performance-based contracting will have enormous implications for the current data systems at both the state and provider levels. Evidence-based practices in service delivery will be demanded by accreditation organizations and for government auditors.
Providers will be operating in a more aggressive managed care environment and will need para-professional Staff  trained to manage insurance-based reimbursement and managed care entities. National accreditation such as CARF has now become an expectation of 3rd party payors.
With the integration of behavioral health and addiction treatment into the medical systems, these same providers will need to have contractual linkages with primary care clinics and federally qualified healthcare facilities.  A chronic care model of service delivery will be the norm giving rise to the need for recovery oriented systems of care in which case managers and others assist patients in accessing needed and often repeated care within coordinated service continuum's with co-occurring capacity. Step down care and extended aftercare/continuing care services will become essential within the service continuum. Both public and private addiction treatment providers will be affected by these expectations.
Providers will need to demonstrate outcomes and also will need to have in place an internal quality monitoring program that is based upon measurable quality indicators. Such a program must extend well beyond the patient's discharge from primary services. Accountability will truly take on new meaning and proportion as the affordable care era evolves.
With these changes, organizations will need building their policies and procedures for CARF Aspire Standards. Staff will need training in biopsychosocial evaluation of patients, individualized treatment planning and record documentation that meets national standards. The ACG Group has policy templates that meet or exceed CARF Standards and with a 100% track record with 3 year accreditations.
READ MORE…