Value Based Purchasing Goals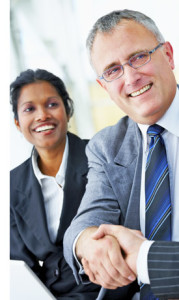 Based on our review of Value Based Purchasing (VBF) programs in operation, government program sponsors including the Substance Abuse and Healthcare Administration (SAMHSA) have identified a number of high-level goals that have zeroed in on improving clinical quality) and cost affordability factors. Analysis also revealed strong legislative support for VBP programs having broader goals, going well beyond driving improvements in quality and costs, with the larger goal of transforming the way healthcare is delivered.
Government officials believe the following additional goals would be important to establish and measure VBP program success:
1.Stimulate programs to rapidly learn and to achieve new performance targets – A key goal of VBP is improving the functional capacity of providers to learn and improve. Therefore, it is important to understand whether there is capacity in health systems and provider organizations to improve quality against a moving target, and whether performance levels can be maintained once targets are achieved. Future government contracted VBP programs will ALL be aimed at encouraging providers' willingness to change, their performance measurement capacity to identify problems, and their ability/speed in correcting their performance defects.
2.Promoting innovations – Part of the value of VBP is the innovation utilized in fixing the fundamental problems leading to poor quality and outcomes within provider organizations. Examples for improvements include the creation of more integrated data systems to improve communication between providers, the development of care management protocols that span care settings, and the development and use of risk assessment and outcome measurement tools.