Quality Patient Care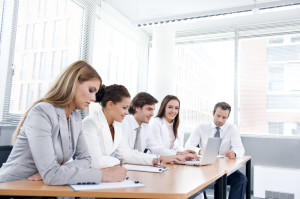 Quality patient care improvement changes behavioral health treatment programs – at every moment and in numerous ways. Sometimes changes in patient care delivery systems are helpful, while other times they are not so useful. Decisions made in board rooms of health enterprises can frequently set in motion significant advances in health delivery systems while at other times the anticipated patient outcomes can become far reaching disasters.
"There's a rising sense of skepticism and doubt about the quality of American Medicine, largely resulting from the rise of expensive, specialty health providers. Frequently, this type of care is focused almost exclusively on producing billable procedures rather than being concerned about successful patient outcomes."[1] Higher costs and more procedures have promoted opportunities for errors to occur because Clinicians are frequently forced by archaic delivery systems to focus on isolated symptoms rather than understanding the impact of individual therapies on an individual's overall health. Recent move's by large corporations to these assembly line, high – cost healthcare services based on maximizing dollars billed, appears to come at the expense of successful patient outcomes.
Under the "fee for services" cost explosion health providers are continuing  to provide increasingly isolated, more expensive services in order to grow revenues. Present payment plans have few if any incentives for providers to collaborate because  the market oriented approach to care encourages duplication of expensive high revenue procedures. Global payments by Insurance companies now are gradually shifting responsibilities to providers for fully managing patient disease categories. Performance outcomes measurement, assessments and management are receiving mounting government attention because of increased emphasis on health care accountability and cost management.
One of the major quality issues facing providers is dealing with the standardization of behavioral health care services. To assure patients and their families that they are receive high quality services based on national performance measures will add significantly to the patient care provided. Within the context of accountability performance criteria measured against behavioral health industry guidelines will have to be applied in evaluating patient services. Maximizing patient engagement in their health care is quickly becoming a critical measure of how services will be delivered in the future. Provider transparency, open communications and shared decision-making are becoming one of the normative measures in patient satisfaction.
While Quality Patient Care remains one the critical ingredients in successfully providing behavioral health services in the current market, not all providers have been willing to adopt the performance monitoring changes required.
Several key objectives must be considered if behavioral health providers are going to move successfully to leveraging quality improvements:
One critical requirement is to adopt the concept of "Best Practices" nationally agreed upon as qualitative performance measures
Greater accountability by having all providers gather quality performance outcome data
Respect and confidence in a provider's ability to perform quality work through National Accreditation by CARF or JCAHO
[1] David A. Shore, Editor (2012) "Forces of Change, New Strategies for the Evolving Healthcare Marketplace." Jossy-Bass, San Francisco, CA.