Managed Care Tactics
Managed Care Organizations are once again re-positioning themselves by "Just Saying No to Treatment" by inserting new residential stay restrictions, providing less flexibility, increasing deductibles and using other resistance tactics to discourage patients from accessing health services. All these actions are coming despite an increasing hue and cry from patients, employ­ers and behavioral health providers for payment of services delivered. Today, most new insurance products no longer offer direct access to health services without multiple gatekeepers, and where there's an increasingly blurred access track to health care services.
Here's what's happening Nationally: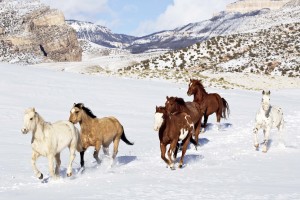 1. There is an increase in the tempo of Managed Care's punitive policies – Their tactics include artificially low payments to providers, failure to pay promptly, larger balances to be paid by insurers and in some cases the termination of contracts. In some markets, fee-for-service arrangements for practices are being replaced by low Per Diem case rates for hospitals, and risk-based contracts.
2. Behind the scenes Managed Care Plans are focusing on profitability – by raising premiums, dropping marginal business lines and also by abandoning unproductive markets. This is resulting in more cost sharing, tiered pharmacy benefit structures, in­creasing co-payments, and the ending of multi-year rate guarantees to providers. Plans are also offering fewer small-group products and exiting from less profitable Medicaid and Medicare contracts. HMO's are no longer entering new markets with prices below the competition. 
3. Market shifts have huge premium increases for employer health plans- Small behavioral health em­ployers, will have fewer affordable options, forcing them to drop coverage or by cost shifting through increased employee contri­butions. The comprehensive benefits traditionally associated with managed care, such as disease man­agement and preventive care, are simply not in the less restrictive plans.
4. Public purchasers – are now blending a variety of health and social service funding streams to control consumer access, limit service coordination while cost shifting adminis­trative costs to consumers and providers. Another consequence of these re-im­bursement changes is the continued consolidation of Managed Care Organizations in diverse markets.
Success in minimizing managed care tactics now requires providers to deliver health care services more efficiently.
Under the Affordable Care Act (ACA) the government cannot afford to continue writing unlimited checks for peoples' health care services. By spending our limited resources more prudently, we can effectively improve the overall quality of life, including the capability of helping people to live longer, more productive lives. However, until our health system can distinguish between efficient care and wasteful spending we all run the risk of becoming sicker and poorer.