Meet our Consultants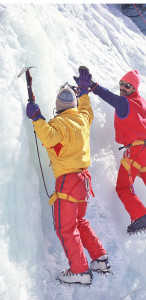 Our Consulting Team is Built for Problem Solving. Across the behavioral healthcare spectrum the ACG Group is helping small to medium organizations generate significant competitive advantages over larger rivals. How management responds strategically to the current competitive challenges their facing in a hostile Managed Care environment is dependent on how the organization is aligned to capitalize on their problem solving capabilities. Oftentimes through the use of low cost, high technological software the information generated is then available to build the case for appropriate change within the organization.
Of course high-tech solutions cannot simply be colored into place, but rather they must be applied with care and attention to detail, in order to achieve a competitive advantage. Or, to put it another way technology alone cannot assess the value and significance of information. The answers are frequently found through the use of high quality data, which in turn can be prioritized, distributed to key decision-makers, analyzed and then acted upon with speed and effectiveness.
We're presenting, the fastest, easiest way to re-mobilize your company when there's no time to spare. It's called the Addictions Consulting Group. We provide you with an incredibly powerful, knowledgeable Team, that will give you rational, custom-built solutions. You'll find the infusion of our ACG Group's strategic thinking into operations gets everyone working faster, more efficiently and in synch with your organization's goals and objectives. Because of our diverse team of experts we can provide you with the horse power to meet specific needs of your departments or work groups, so you can quickly achieve operational goals. And your entire organization can get on the fast track to success.
What comes next?
Here at the ACG Group we've consistently maintained we're not just living with the challenges of the new economy, but we're actually solving them. Rapid growth, acceleration of daily operations – we do that here. Intense competition from the big for-profit chains, requires instantly meeting rising consumer demands. We handle those problems as well.  Get to know us because we can be your operations lifeline to the future.