Program Quality
Quality outcome measures are useful tools providers can utilize to measure or quantify program quality goals, determine patient outcomes, then improve their delivery systems to assure high-quality health services. Patient outcome monitoring and management are receiving mounting attention because of an increasing emphasis on health care accountability and cost containment by payers.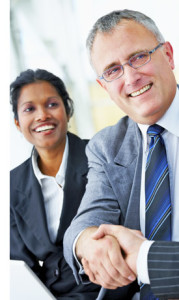 For the most part addiction providers have failed miserably to capitalize on financial incentives available through the Affordable Care Act (ACA). The behavioral health Industry simply has not taken advantage of the systems and procedures capable of building the low cost, efficient, outcome monitoring systems crucial to their survival. Lagging behind the rest of the medical industry, addiction and mental health treatment services have mostly failed to recognize the importance of real time quality outcome monitoring.
In recent years, addiction treatment has been delivered and evaluated under its own individualized acute care format. Programming for many residential services in today's managed care environment means an increasing limitation of days spent in both residential and outpatient programs.
For many behavioral health programs their best definition of a successful patient outcome has normally been completion of a 28 day legacy treatment program, regular attendance at AA, a reduction in substance use, and improved personal health and social functioning referred to as 'recovery'. This concept of the standard "28 day treatment model" will eventually fade, as third party reimbursement and government based value performance based contract models are introduced, beginning in 2017 and beyond.