Rising Consumerism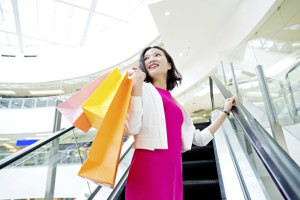 In recent years, the funding history for substance abuse treatment providers nationally has been an industry heavily reliant on federal Block Grant dollars to help subsidize day to day treatment services.
With new sources of health insurance coverage now available for consumers through the Affordable Care Act (ACA), greater numbers of people are now being enrolled for the first time in government and private health plans, with the ability to pay for their healthcare services. With the rise of managed healthcare systems, tiered systems of mandated health benefits have resulted in tough, new demands for choice and quality, from consumers, employers and 3rd party payers.
Rising Consumer expectations and attitudes regarding the cost and quality of their behavioral healthcare providers' services have changed dramatically. Since the passage of the Affordable Care Act (ACA), a new era of health services has emerged as a direct result of new government regulations, performance based contracting, real time internet information, public provider report cards and from national accrediting organizations. Fueled by an avalanche of information, patients for the very first time are being given a qualitative decision-making framework for their choice of health providers.
Emerging market trends have changed the very core of how our healthcare is delivered, all of this ushered in an era of improved services and lowered costs of care. The future survival of addiction treatment providers in particular, largely depends on their willingness to change legacy delivery systems to become more competitive in today's highly digitized marketplace. The message for health providers is that their services will have to become much more transparent and responsive to patients, families and payers, who are paying the costs of healthcare. People want to receive their health services from organizations that truly care about serving them. In the future, safety, quality, cost and convenience will be critical determinants of value for services being purchased.
Community providers working together cooperatively in preparing, collecting and utilizing quality clinical data will surely benefit from shared comparative reporting with consumers. Eventually, much of this community standards information will end up being made available on-line as well as shared directly with consumers through media communication links.  Data driven messaging has an added benefit by educating consumers and improving health purchasing decisions.