Roadblocks to EHRs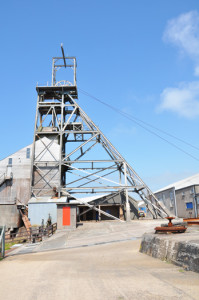 To make electronic health records (EHRs) work in this highly fragmented healthcare marketplace, the various interest groups within the provider facility must come together at the information and data level, to adequately capture patient information that can be at several points along the continuum of care. Assuring the I.T.information technology has ease of data access, input and retrieval are key elements that help ensure the capability of creating a seamless integrated information system will eventually lead to implementation of a successful EHR Project.
Quite often the lack of standardization and divergent treatment systems within the organization can become major stumbling blocks to the implementation of EHRs. With literally hundreds of vendors presently in the marketplace only a small fraction of sellers offer meaningful solutions and even fewer vendors have the requisite practical experience necessary to address specific clinical needs. Many software sellers focus solely only one or two segments of an overall EHR system. Although the marketplace for EHR applications and products has developed 3rd generation software systems many providers and old line suppliers frequently remain invested in their legacy approaches and systems, which frequently do not address integrated outcome clinical information systems.
Other roadblocks to implementation of an EHR include the cost and technical challenges related to modifying or creating new systems, complying with evolving standards, navigating patient confidentiality laws and other legal issues. Often compounding these problems is the generally arduous process of systems software selection and decision making. In addition, as clinical information systems improve, expectations for those systems increase exponentially. Clinicians, in particular, frequently usually tend not to seek out ways for improving workflows, instead preferring to stick with the paper management systems they "know best".
Electronic health records (EHR's) have the unique ability to break down the arbitrary silos between legacy care systems, all usually operating independently, not fully communicating and failing to collect mandated patient outcome data required by 3rd party payers and the Affordable Care Act (ACA). By eliminating such barriers, clinicians can collaborate across the entire care continuum. In addition, such care takes place in an environment of automated checks and alerts built on evidence-based algorithms.Treatment Outcomes improve dramatically when clinicians, caregivers and patients are able to interact based on objective data  and credible clinical outcome reports.