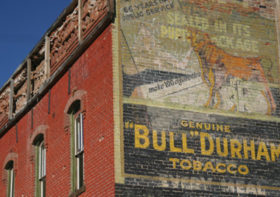 Strategic planning is about matching the strengths of the business to available opportunities.
To do this effectively, you will need to collect, screen and analyze information about the current business environment. This will help you in defining a clearer understanding of the business – its strengths and weaknesses – and develop a clear mission, goals and objectives. Understanding this process often involves more work than expected.
Behavioral health providers can utilize the strategic planning process as an operational blueprint in responding to a changing marketplace. 
In light of uncertain economic times this comprehensive approach provides Programs, Staff and Counselors with a step by step blueprint for assembling limited resources, managing decisions and achieving performance objectives.
Emerging technologies, changing competitive landscapes, challenging reimbursement contracts, government policy changes and new consumer demands are all factors to be assessed when determining future strategic plans…
Recent news reports from government sources, third party payers and others often cite inadequate resources, cost increases and marginalized services as reasons for proposed legislative changes. This is why behavioral programs should expect to see dramatic shifts in government contract incentives designed to control the current expansion of Rural Health Medicaid services. As the transition from a "Fee for Services", volume-based payments approach to a  performance oriented, value-based payments picks up speed, treatment programs will need to consider re-examining the role of their present healthcare marketing efforts, and how they are going to respond to a more competitive marketplace.
Integrating Mental Health and Substance Abuse treatment with Primary Medical Care Medical is one of the newly minted suggestions for expanding the quantity and quality of health care in rural states. In this process of changing behavioral health programs will have to seriously consider the importance of more innovative delivery systems by partnering with established medical community providers, in meeting the demands of savvy, more knowledgeable consumers.
With increased hospitalizations due to mental health and substance abuse patients it's high time to have behavioral health Programs upgrade and integrate their treatment services into main stream medical care.
Arguably, the leading cause of business failures for health care delivery systems is not having a strategic plan in place and implemented. "This meteoric pace of change run by new government mandates, heightened consumer expectations and electronic media operating at optical speed are only some of the elements responsible for rocketing us into a  Global environment."