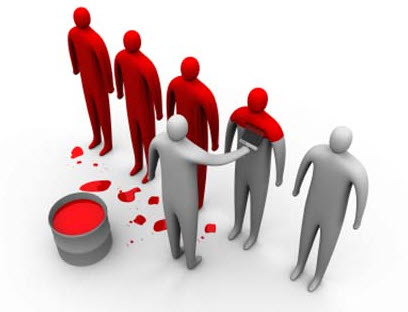 Team Building is dependent on effective communications.
One of the major keys to building a more effective Team is dependent on the working relationship between managers and staff.
This critical communication process should include managers' understanding the positive dynamics in daily interactions, and in the competence, integrity, enjoyment and constructive involvement of positive teamwork.
Top managers need to be continuously building realistic goals and objectives. Perhaps, the greatest challenge for managers is one of figuring out how to build high performance capabilities into day to day operations.
All high performance teams in this modern era must be competent, coordinated and focused on specific goals and positive values. Such elements do not simply evolve over time but rather are constructed to an exacting blueprint based on a vision of top managements, real mission, goals, and precise, achievable objectives.
As top a priority, management can quickly begin a Team building process within the facility by bridging information gaps that frequently exist. In response to the heightened focus of the governments' focus on reducing healthcare costs within existing delivery systems it is critically important for Leadership to apprise staff of changing rules.
To achieve staff buy-in, normally a low key approach of using formal and informal communication links, solid information and Team involvement works well for most institutions.
Without the right information, in the right format at the right time, many Team members will continue to be left in the dark without effective communications.