What's Our Business Model?
The new hot button question among healthcare providers has now become, "What really is our Organization's business model?" 
New business challenges have forced utilization of these new healthcare delivery models which in turn are redefining health services. Thinking about the future is the first step towards creating it, for organizations and individuals. Understanding industry trends can lead to a variety of outcomes and partly for that reason organizations are often reluctant to envision the future.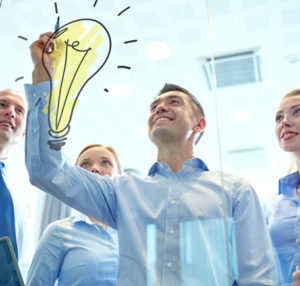 If there's one lesson we have learned from the continuing evolution of the health field and newly emerging competition is this: "by changing the questions asked about healthcare trends you can often influence the organizations future financial successes or failures ". For many of us the question we often asked in the past was, "What business are you in"? During the Dot Com era of the ninety's widespread business technology changes fostered changes that blurred the operational boundaries of many behavioral health facilities.
In adapting to an increasingly competitive marketplace it is important to able to apply cutting edge thinking to capture future directions.
 Before rounding up some quick, easy answers it may be worth spending a few minutes to consider:
Would a new Business Model improve our overall operations?

How can we be assured this future business model will be successful?

And why will this newest model succeed? 

What are the fundamental issues necessary for your heath business's survival?

Have we developed a comprehensive Strategic Plan linked to a set of practical action steps?

How well have we applied the many digital technologies available to us?

How much have the technologies we've adopted improved our competitive performance

What data mining information systems do we have available to us?