TX Plan+© Software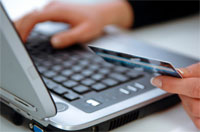 Tx Plan+© software is an EHR Technology designed to fit small to medium behavioral health Operations.
If your questioning whether your current EHR software is working correctly, or even if your considering a New EHR SOFTWARE System then we can help.
Company Profile
The Addictions Consulting Group (ACG) is a premier consulting firm, specializing in helping organizations achieve maximum effectiveness. We are a results oriented group.  Our expert team of senior advisers provides clients with years of experience, diversified insights and strategic partnerships.
An EHR Designed For Providers 
Small to medium behavioral health providers are finding that many of the drivers for change involve delivering high quality care, faster, with greater accountability to 3rd Party Payers. Whether you are a psychologist, a clinical social worker or an addictions professional, chances are you already have plenty of demands on your time. In today's fast-paced healthcare environment, efficient, expert and affordable solutions to Electronic Health Records solutions are crucial. Tx Plan+ provides an affordable way to manage records, stay on top of insurance requirements and keep up with Best Practices innovations. Your organizations name and logo will appear on all documents.
EHR Affordability Keeps Your Costs Low –     
     Annual Costs for Tx Plan+©
1 – 2 Users = $1,200 / year

3 – 5 Users = $3,000 / year

6 – 9 Users = $4,800 / year

10+ users = $6,000 / year
TxPlan+©
This is a cloud based service for behavioral health providers who need to take advantage of new, more efficient, electronic technologies to better manage their clinical records. Bio-psychosocial assessments and treatment plans can be documented in minutes. And the bar for cyber-security has been set extremely high!
Intake Module
The Intake Module of Tx Plan+© captures all the initial information needed on the patient. Also, there are integrated authorization forms, opportunities to add emergency information and a patient orientation checklist. All intake documents have the capability of electronic patient signatures, the ability to print out paper copies and scanning of any other intake documents you may wish to store with the record.
Assessment Module 
The TxPlan+© Assessment module provides users with a comprehensive bio-psychosocial assessment that can be developed in minutes. This module documents problems to be addressed and placement of the patient into ASAM Levels of care.
Other benefits include
Assessments meet or exceed ASAM and CARF Standards
 The Master Problem List documents all clinical problems
 There is a Case Management module
 Electronic signatures
  A patient Safety Plan
 Treatment Plan Module
The Treatment Plan Module stores over 200 problem statements, objectives, goals and therapeutic interventions. The Master Problem List allows the clinician to select the appropriate problems, instantly individualize them for each patient and print them out.
Progress Notes Module
Progress notes are designed with the assurance that clinical problems are being fully addressed. File notes and case management notes are operational in this module. Clinicians who have used this product tell us they would not want to use any other EHR software.
Plans can be independently developed by clinicians
Users may select their own objectives and methods
Other Modules include
Discharge/transition
Quality Monitoring Reports
Recovery Management Tool
Untangling medical records nightmares usually requires adopting real time technologies. Using internet-driven software can give you up to the minute medical records at the flip of a switch.
Service Guarantee
Our TX Plan+© guarantees that all patient records on its cloud based servers will be stored and accessed according to security standards that meet or exceed HIPAA compliance. Because Tx Plan+© runs on all major computer systems and web browsers, no installations are necessary. Access your charts on a Windows based machine during the day and from a MAC computer later in the evening.
Tx Plan's growing lists of features include regular best practice updates that are added to your system automatically and at no cost to you. With this system there is no need for you to ever install new software updates directly. We do all the work for you.