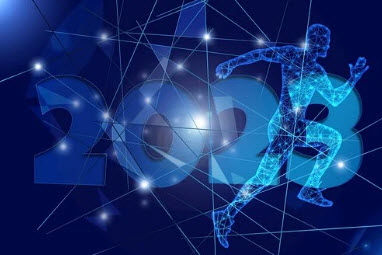 Are you and the organization on digital time?
Several times over the past year I've been asking myself whether organizations are maintaining leadership in their field? Are they adapting quickly enough to meet future global competition?
 We've already seen 2022 technological change appearing to be moving at warp-speed. And then how about the competition? Where are competitors in this race for Digital Change?
Forget all about the e-hype. Going digital really means giving the company you work for a competitive edge. But, only if you can focus on the basics: services, money, customers, and time. So how do digital systems help business services? If there's one lesson we can learn over the past year, is that innovative companies are at the forefront of change. Work redesign and revolutionary change have in combination become the Digital Future.
As one example, the business of non-profit organizations must to make enough money to cover basic expenses and survive. When any business is not achieving this primary goal of covering expenses, all other goals are put in serious jeopardy of failing completely.
Given a reduced availability of low cost sources of capital and the need for internet oriented marketing the quest for success has still evaded many non-profit systems. But at some point, non-profits failing the challenge to become revolutionary work places will find themselves seriously financially challenged.
It may be far better for many of these non-profits to adopt a more realistic, honest mission statements such as, "We must make a profit if we want this facility to survive." ACG's experience has shown that the best way resolve difficult problems is to move quickly through a series of tough decisions. In all organizations, every person benefits in some way through a concerted Team effort at achieving goals and objectives.
Only through digitalizing the organization can the whole organization benefit from each person's expertise. 
My first take on 2023, David Cunningham