Kara L. Harder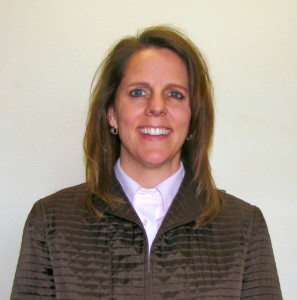 Kara Harder worked for Idaho's largest healthcare marketing research firm for seven years before launching her own research consulting business in 2000. Her research experience includes working with private, public sector, and non-profit clients on point-in-time as well as on-going health outcome research studies using a variety of methodologies including telephone surveys, mail surveys, in-depth interviews, focus groups, and web-based surveys.
Kara's research work is used by her clients to provide information for strategic planning and marketing decisions on such topics as advertising effectiveness, advertising message strategy, travel conversion rates, and customer satisfaction. Kara has major strengths in quantitative research design, survey development, and data analysis. She is skilled at interpreting research results to strategically address a client's business objectives, ranging from measuring customer satisfaction and retention, tracking the effectiveness of advertising and marketing campaigns. Kara's ability to take huge data sets – of multiple locations, several audiences, and/or complicated statistical techniques – and put them in terms that non-researchers can understand is a rare gift in a researcher. Also experienced in qualitative research, Kara has conducted countless in-depth interviews and focus groups and outcome evaluation studies.
For more than five years, Kara directed a team of researchers to oversee the collection of data sponsored by the Centers for Disease Control and Prevention. This survey, called the Behavioral Risk Factor Surveillance System (BRFSS) is the single largest telephone surveillance survey in the world. As the director overseeing data collection for 5 states' BRFSS programs, she coordinated all project tasks, deliverables, and process improvement efforts and is the author of multiple research reports and papers.
Kara served for several years as an in-house consultant to the BRFSS Team for question design, cognitive testing, data weighting, data analysis, and sampling methods. She was elected by peers to represent survey research contractors on the Centers for Disease Control and Prevention (CDC) State Working Group, which convenes quarterly in Atlanta, Georgia, to provide consultation on the Behavioral Risk Factor Surveillance System's (BRFSS) maintenance and development. She attended BRFSS conferences annually since 1995 making scientific presentations at each conference.
She also managed numerous Public Health related research projects for Washington, Oregon,Texas, Minnesota, Idaho and Montana. These projects included baseline, cohort, surveillance, needs assessment and minority and small-area supplement studies. With Kara's assistance, Oregon and Minnesota were among the first states in the country to conduct large-scale tobacco research projects.