About Us

The Addictions Consulting Group is a premier national consulting firm specializing in helping organizations' achieve CARF Accreditation. We are the most comprehensive CARF Accreditation consulting organization in the field of addiction and behavioral health. ACG provides clients with written policies and procedures that meet CARF accreditation standards. 
ACG brings an expert staff of senior professionals, providing our clients with a comprehensive CARF Accreditation experience.
We are a results-oriented, based firm handling the challenges of CARF accreditation: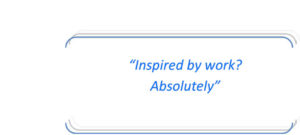 We  successfully build Accreditation Policies, procedures and plans to meet CARF Standards.
We provide staff training and orientation to the standards, specialty manuals and plans for CARF accreditation.
A quality Improvement model and reporting forms, assures operational compliance with CARF Quality Standards. 
100% of our Clients have achieved a three year CARF Accreditation. The ACG Team has thorough understanding of CARF's Core areas of emphasis. Research has shown CARF accreditation will enhance and improve a company's overall performance and is well worth the investment. 
Our affordable, inclusive rates make us the most cost-effective, affordable consultants for your CARF accreditation you will find.
 Call us today 1-406-252-8147  We offer an initial Phone Conference on CARF Issues and an assessment at no cost.