About Us

The Addictions Consulting Group (ACG) is a premier national consulting firm specializing in helping people, teams, and organizations achieve maximum effectiveness. Considered one of the most comprehensive consulting, coaching, CARF Accreditation assistance and training in the field of behavioral health, we provide services to organizations of all sizes. ACG partners with clients to deliver customized solutions that resolve many of their most significant issues. These innovative answers can often create a lasting competitive advantage.
ACG brings significant industry expertise and a cross-functional perspective. As a strategic advisor and long-term partner, we provide a full range of services to help improve our clients' patient services, reduce inefficiencies, and access previously untapped resources to grow successful operations. Our consulting services focus on clients' most immediate needs: and major concerns, while maximizing their opportunities for success.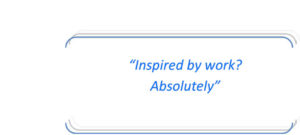 We offer an expert staff of senior practitioners, providing our clients with exceptional experience, diversified insight, and a long-term strategic partnership.
We are a results-oriented, solutions based firm that handles the challenges of today's businesses – at every level of the organization. ACG provides a broad range of services to individuals and companies across the nation, including:
CARF accreditation policies and systems
CARF Planning manuals, top management strategic plans
Coaching,
Training
Clinical Quality Improvement
Outcome Evaluation Reports 
Electronic Health Records (TxPlan+) software.
ACG offers comprehensive training & staff development, specializing in multiple disciplines and encompassing all organizational aspects: employees, management, and executive level policy makers. What sets us apart from other firms is our thorough understanding of an organization's essential core areas and how they work together to enhance and improve a company's overall performance. Whether your need is assistance with CARF Accreditation, employee motivation, management or leadership development, marketing initiatives, program design, and systems enhancement, we know where to start and what questions to ask to design and customize programs and services.
At ACG, we are experienced at making Clinical training effective, entertaining, memorable, and connected to real-world issues. We combine in-depth expertise, industry-specific market research, and media savvy to give you a high-impact experience that goes well beyond best practices.