Infrastructure Matters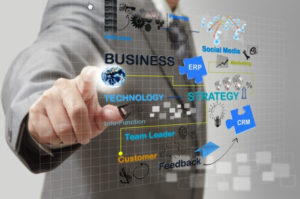 Infrastructure matters since it is seen as the physical foundation of the enterprise.
Infrastructure are the basic facilities and systems supporting  the healthcare operation.
The components of an infrastructure system include:
Hardware – Hardware includes servers, data-centers, personal computers, routers, switches, and related equipment.
Software – Software refers to the applications used by the business, such as web servers, content management systems, and software.
Networking – Includes the linking of automated systems to allow them to operate interactively.
In the world of clinical technology, infrastructure requires integrating the clinical records, patient operations and treatment outcome information into an outcome data management system. Well designed and executed infrastructure is the successful foundation that fuels, healthcare competition and growth of successful services in the organization.
In for-profit commercial business it's widely recognized: "as goes your infrastructure, so goes the entire enterprise". In this fast paced economic climate, all the best clinical services, great communications, brilliant marketing won't amount to much if it takes your counselors forever and a day to update their patient treatment plans and notes. More recently managed care plans are requiring all treatment plans to be updated daily. 
Planning, building and maintaining clinical patient treatment systems are all about answering some very difficult questions about Infrastructure. What are the turnkey systems available to me, and how long will it take to have my organization up and running with an integrated infrastructure system?
ACG Group specialists assist behavioral health and addiction treatment organizations in drafting policies and procedures that will meet CARF accreditation standards.
 Call us today 1-406-252-8147  We offer an initial Phone Conference on CARF Issues and an assessment at no cost.