CARF FAQ's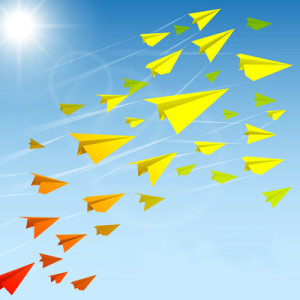 1. Can CARF Accreditation really improve my Organization's services, quality of patient care, and improve treatment outcomes? 
The answer is yes! CARF Accreditation will improve your clinical processes. By integrating the standards into your daily operations, you will achieve consistency and quality in your services. The Performance Measurement and Management standards in particular will assure that you are regularly reviewing, modifying and managing services for the purpose of continuously improving care.
For any organization seeking accreditation status it is important to keep in mind the "Core Values this International Institution believes must be demonstrated by all health care providers." Their value system is inclusive in its reach because health and safety of the staff, patients and visitors has continued to remain a top priority. At all levels within the organization seeking accreditation there must be documentation assuring dignity and respect for all persons served in the facility.
2. What is the "organization's self-evaluation process?  
As one of the first steps in the accreditation process it is critically important for the treatment provider to develop an initial "Self Evaluation Study" to determine their present conformance to the CARF Standards. Here is where the Addictions Consulting Group specialists can provide professional technical guidance and make recommendations as to what may be missing and what policies and procedures and written plans are needed to ensure full conformance to the standards. Here is where the Addictions Consulting Group (ACG) specialists can provide professional technical guidance and make recommendations as to what may be missing and what policies and procedures and written plans are needed to ensure full conformance to the standards.
3. How important is an organization's self-evaluation for accreditation and should we spend the money, time and effort for one?
Spending the extra time and effort upfront with an organizations self-evaluation often expedites the accreditation process. Multiple opportunities for training and staff familiarization with the accrediting process can become powerful tools for advancing adoption of CARF's values and policies within the operation. Understanding these national Standards is an essential first step for continuing improvements of quality patient care. The Addictions Consulting Group can assist treatment providers with an individualized time oriented road map for improvements in Administrative and Clinical Practices.
4. Are there essential services we should consider as critically important for our CARF Accreditation?
As healthcare reform legislation continues its sweeping changes in service delivery systems, will require the substance abuse treatment field to make essential changes in order to move forward as well. The amount and depth of the transformation will be far greater than anything previously experienced. Reform will necessitates not only organizational restructuring, but the development of new services and technologies not even dreamed of two years ago. To be successful and sustained over time, reform will require a radical shift in current culture, behaviors and mindsets of providers. Program leaders should view these changes as essential to their survival.
In ACG Group's interpretation of the Commission on Accreditation of Rehabilitative Standards, the "management of change" is a key ingredient for organizational survival. By adopting this National Accreditation model the organizations' overall delivery system is directly aimed at continuous quality improvement of clinical delivery systems.
5. How will accreditation Self-Surveys assist me with the process of moving forward with Accreditation?
One of the most important starting points in the accreditation process is determining the appropriate manual the organization will be accredited under and what programs will be accredited. Once this decision has been made the Organization can proceed to measure their current practices against the appropriate CARF Standards. To assure these efforts proceed in a logical order The Addictions Consulting Group Staff often function as resource specialists by assisting organizations with identifying the various programs eligible for Accreditation. Quite often we assist the leadership team in conducting self-evaluations and acting as interpreters of CARF Standards and proposing action plans for areas needing improvement.
6. CARF Standards require a series of "Steps to Accreditation", can you briefly detail them?
In order to achieve national accreditation an organization will usually work through a series of logical, prescribed steps. In each of these steps it is important to emphasize that the facility maintain a clear set of objectives and time lines that must be met before the actual accreditation survey takes place. During the CARF Policy development phase it is important to maintain an ongoing performance records demonstrating conformance with CARF Standards.
CARF recommends new organizations seeking accreditation consider the following Steps :
1) "Consult directly with a CARF Designated resource specialist". There is a national accredditation representative serving your geographic area who will assist you in initiating the accrediting process.
2) Order your CARF policy manual and their self-evaluation checklist.
3) "Conduct a self-evaluation"
4) Identify Staff accreditation/orientation/training needs.
5) What is it you do not understand about the Standards and how to meet them? We recommend selecting a Consultant.
6) Based upon self-evaluation, develop a timeline for completion of each chapter of the Standards and identify the person who will be responsible for each of the major areas. If your consultants are assisting in the written development of policies, procedures and manuals etc., establish a calendar for first draft completion of each chapter/plan and establish conference call/skype dates to review the materials.
7) Finalize the policy manuals and written plans. Also verify your Policy and Procedure Manuals mirror the numbering system in the CARF Reference Book.
8) "Submit the survey application"
9) Conduct a mock survey and begin any further staff training you believe is needed.
10) "CARF Invoices the survey fee" Once the survey fee is received, then "CARF selects the survey team"
11) "The survey team conducts the survey
12) The national organization normally renders their accreditation decision" normally within 4-6 weeks following the survey.