Changing Clinical Services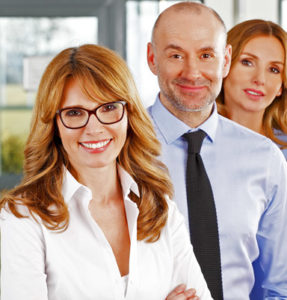 There is no question the healthcare landscape is changing rapidly and will continue to do so as insurance-based reimbursement becomes the primary source of funding for behavioral health treatment providers. This is true, even though the majority of payments in 2016 are still coming from Medicaid, Medicare, government grants, and contracts. The essentials for change that providers will need to include electronic health record systems and the ability to bill payers electronically. Real time performance data and the ability of providers to respond effectively to performance-based contracting is now having enormous implications for the current data systems at both the state and provider levels. Evidence-based practices, performance outcomes and daily patient progress reports in delivering clinical services are being demanded as well.
Providers are already finding themselves operating in a much more hostile healthcare care environment. Staff are now require improved levels of training in order effectively communicate in an insurance-based reimbursement and managed care care environment. National accreditation and adoption of sophisticated electronic record keeping systems will be a requirement for reimbursement of services.
In the medical integration of behavioral health services that is anticipated, providers will need to have contractual linkages with primary care clinics/medical homes and with federally qualified healthcare facilities. A chronic care model of service delivery will be the norm giving rise to the need for recovery oriented systems of care in which case managers and others assist patients in accessing needed and often repeated care within coordinated service continuum with co-occurring capacity. Step down care and extended aftercare/continuing care services will be essential within the new service continuum. Both public and private addiction treatment providers will be affected by these expectations.
Providers will also need to be capable of demonstrating performance outcomes, which means they need to have in place an internal quality monitoring program that is based upon measurable quality indicators. Such a program must extend well beyond the patient's discharge from primary services. Accountability will truly take on new meaning and proportion as the affordable care era evolves.
With all of this change, organizations may find they need the help of a group like the Addictions Consulting Group to address the clinical operations of their business. Staff will continue to need training in bio-psychosocial evaluation of patients, individualized treatment planning and record documentation that meets national standards. They will also need to receive training in evidence-based practices and learn how and when to implement these practices within the clinical continuum of service levels.
The ACG Group has long-term experienced clinical and operations individuals who are capable of assisting you with the major drivers of change in your operation. Our folks have been in the trenches of behavioral health programs and know how to design programs and services that will successfully compete in this new environment. Read More…