Why Value Based Purchasing?
Value Based Purchasing (VBP) are a broad set of government performance-based payment strategies linking financial incentives to a health providers' performance outcomes, the more successful programs get paid more for their services. These efforts is based on determining a set of predefined performance measures aimed at achieving better value for government monies spent by driving provider improvements in quality outcomes as well as slowing the growth in health care spending. Policymakers are now actively dealing with many policy decisions about how best to design and implement Value Based Programs so that they are successful in achieving higher standards of performance outcomes.
The U.S. Department of Health and Human Services (HHS), the Centers for Medicaid and Medicare Services (CMS) and the Substance Abuse and Mental Health Administration (SAMHSA) are presently advancing the implementation of value-based purchasing (VBP) across an array Medicare and Medicaid Programs. In large part, this is in response to requirements in the 2010 Patient Protection and Affordable Care Act.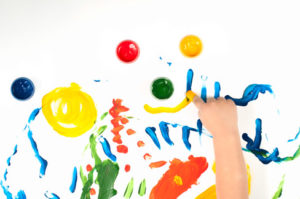 Three types of VBP programs are available:
(1) Pay-for-performance programs
(2) Accountable care organizations
(3) Bundled payments
Based on this interpretive review, there are a set of recommendations regarding the design, implementation, and monitoring and evaluation of VBF programs are considering as improvements VBF program design and implementation. Included within the newly proposed federal legislation are requirements that these programs achieve improved value for patients and for payers. The use of financial incentives as a strategy to drive provider improvements in care dates back to initiatives by private payers and early Medicaid programs, which began experimenting with Pay-for performance Programs (P4P) in the mid-1990's and early 2000's.
Additionally, other VBP models have since emerged and are currently being tested, including Accountable Care Organizations (ACOs) and bundled payment programs, which target both quality and cost. Each of the broad types of VBP models are defined briefly:
Pay-for-performance

(P4P

)

– are payment arrangement in which providers are rewarded (bonuses) or penalized (reductions in payments) based on meeting pre-established targets or benchmarks for measures of quality and/or efficiency. Financial incentives are used to change provider behavior to achieve a set of objectives specified by the payer.
Bundled payments

– is a method in which payments to health care providers are based on the expected costs for a clinically defined episode or bundle of related health care services. The payment arrangement includes financial and quality performance accountability for the episode of care. Episodes can be defined in different ways, cover varying periods of time (e.g., one year for a chronic condition.
What should be of major concern to providers today is the new reality: that the Medicare and Medicaid Programs have already been moving forward over the last five years with the testing of these advanced VBP models, starting with pay- for- reporting programs. Implementation on some federal contracts is predicted to begin as early as January 2020.